Week of June 5, 2005
Clark-Hutchinson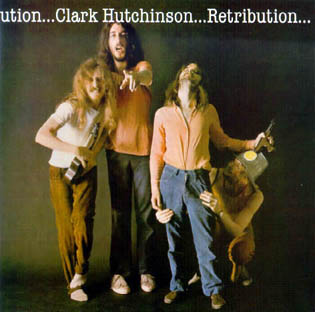 Personnel:
Andy Clark - Vocals, Keyboards
Mick Hutchinson - Guitar
Stephen Amazing – Bass
Del Coverly - Percussion

Albums:
A = MH2 (Decca Nova (S)DN-R 2) 1970
(CD: Repertoire, PMS7081-WP, 1999)
Retribution (Deram SML 1076) 1970
(CD: Repertoire, PMS7088-WP, 1998)
Gestalt (Deram SML 1090) 1971
Blues (Little Wing LW 2042) 1994, rec. 1968
(the latter two released on CD: Walhalla WH90349, 2005)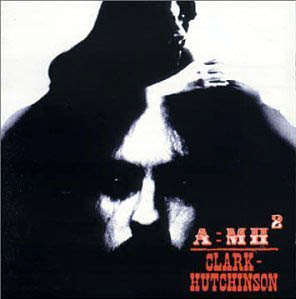 This early seventies outfit was most notable for Mick Hutchinson's fine guitar work. Clocking in at 50 minutes, their debut album was certainly good value in terms of length. It can only be recommended to those of you interested in clever guitar instrumentals. The band didn't deploy vocals and the tracks on this album are long, Eastern-influenced and slightly mystical with titles like "Impromptu In E Minor" and "Improvisation On An Indian Scale". Hutchinson's and Clarke's other outfits included Sam Gopal Dream, Vamp and Dogs, which became Clark-Hutchinson.

Ptolemaic Terrascope #9 contains an article about the band, and Hutchinson also had one track, "Ragamag", on the EP which accompanied the magazine.
The "Blues" album was recorded in 1968 before "A = MH2" and featured Andy Clark, Mick Hutchinson, Walt Monahan (bass) and Franco Franco (drums). It was released by the German label Little Wing.

Stephen Amazing and Andy Clark later played in a mid-seventies combo called Upp.
Taken from The Tapestry of Delights - The Comprehensive Guide to British Music of the Beat, R&B, Psychedelic and Progressive Eras 1963-1976, Vernon Joynson ISBN 1 899855 04 1
---