Week of January 18, 1998
Greenslade
Personnel:
Dave Greenslade - Keyboards
Dave Lawson - Vocals, Keyboards, Clarinet, Flute
Andrew McCulloch - Drums
Tony Reeves - Bass
Dave Clempson - Guitar
Graham Smith - Fiddle
Martin Briley - Bass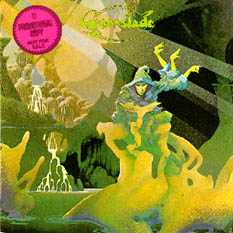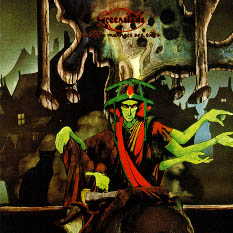 Albums:
Greenslade (Warner Bros K 46207) 1973
Bedside Manners Are Extra (Warner Bros K 46259) 1973
Spyglass Guest (Warner Bros K 56055) 1973
Time And Tide (Warner Bros K 56126) 1975
Live (1973-75) (Mystic MYS CD 136) 2000
Large Afternoon (Mystic MYS CD 142) 2000
45s:
Temple Song/An English Western (Warner Bros K 16264) 1973
Catalan/Arimal Farm (Warner Bros K 16584) 1975
Gangsters/Rubber Face, Lonely Eyes (Warner Bros K 16828) 1976
[Credited to Dave Greenslade's Gangsters]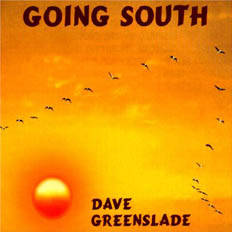 Dave Greenslade solo:
Cactus Choir (Warner Brothers) 1976
Pentateuch of the Cosmogony (EMI) 1979
From the Discworld (Alex) 1994
Going South (Mystic MYS CD 137) 1999
---
Formed by Greenslade and Reeves (both previously with Colosseum) in November 1972. Dave Lawson had earlier played with Alan Bown and Episode Six, whilst Andrew McCulloch had bashed the skins in King Crimson, Crazy World Of Arthur Brown and Fields. Their first two albums were critically acclaimed and successfully merged several different musical styles in a keyboard-driven format. Their album covers were illustrated and calligraphed by Roger Dean. Highly talented musicians, their albums were complex and rather elitist.
Before they recorded their third album, the line-up was supplemented by the addition of Dave 'Clem' Clempson (formerly with Humble Pie) and fiddler Graham Smith. After this album, Reeves quit (he later joined Curved Air) and was replaced by Briley.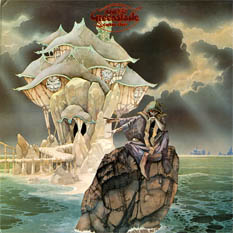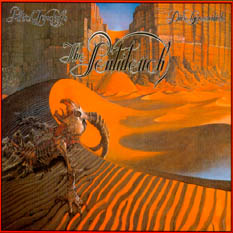 After their split in January 1976, Dave Greenslade recorded a solo album, "Cactus Choir" (Warner Bros K 56306), but it didn't sell well. In 1977, the band reformed with a line-up of Dave Greenslade, another former Colosseum member Jon Hiseman, Tony Reeves and Mick Rodgers, but they only lasted for a tour. Their music was out of place in the emerging punk era. For the same reasons, Dave Greenslade's lavish double concept album, "The Pentateuch Of The Cosmogony", the result of his collaboration with fantasy writer and artist Patrick Woodroffe, also failed. Still the package, which came with a 47-page book, is now a minor collectable. During the eighties and nineties, Dave Greenslade made a good living composing theme music for British film and television, and in 1994 also released another solo album, "From the Discworld", based on Terry Pratchett's "Discworld" novels.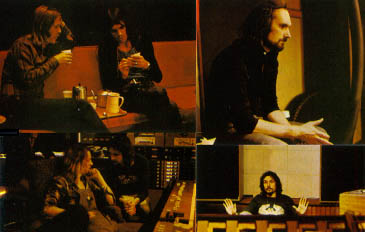 Taken from The Tapestry of Delights - The Comprehensive Guide to British Music of the Beat, R&B, Psychedelic and Progressive Eras 1963-1976, Vernon Joynson ISBN 1 899855 04 1
---
News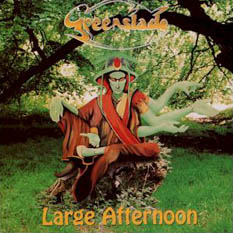 Greenslade have reunited in 2000 and recorded an album for Mystic Records, "Large Afternoon" (October 2000).
Mystic has also released Greenslade Live (1973-75) and Dave Greenslade's solo album, "Going South" (1999).
The new "The Full Edition: Live 2001" album is available from Angel Air!
---