Week of January 24, 1999
Dick Heckstall-Smith
ALBUM:
A STORY ENDED (Bronze ILPS 9196) 1972
(Reissued on CD (Sequel NEMCD 641) 1993)
Heckstall-Smith was born on 26 September 1934. He developed an appetite for music at school, where he played soprano saxophone, clarinet and led a traditional jazz band. When he finished school, he became a tenor saxophonist. Back in 1957 he fronted The Dick Heckstall-Smith Quintet, who recorded an EP, Very Special Old Jazz (Pye Jazz NJE 1057). He later played for Graham Bond Organisation, John Mayall's Bluesbreakers and Colosseum and did session work prior to recording this album.
He co-wrote all six tracks, which are a mixture of progressive rock and jazz. Several well-known figures assisted him including former Colosseum members Jon Hiseman and Clem Clempson, Chris Farlowe, Graham Bond, Gordon Beck, Chris Spedding and Caleb Quaye assisted him on the disc.
He's recently made an album with Duffy Power, which was released in Autumn 1995.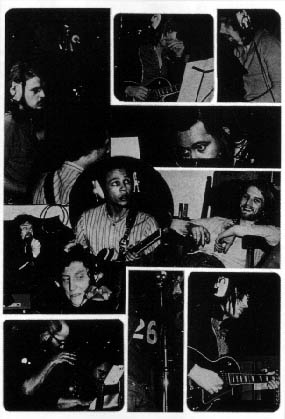 Taken from The Tapestry of Delights - The Comprehensive Guide to British Music of the Beat, R&B, Psychedelic and Progressive Eras 1963-1976, Vernon Joynson
ISBN 1 899855 04 1
---