Week of April 5, 1997
Budgie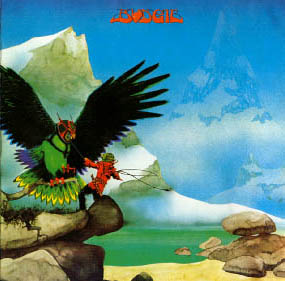 This hard-rock group was formed in Cardiff, Wales by John Burke Shelley (b. 10 April 1947, Cardiff, South Glamorgan, Wales; bass/acoustic guitar/lead vocals) and Ray Phillips (drums) in 1968. Joined by Tony Bourge (b. 23 November 1948, Cardiff, South Glamorgan, Wales; lead guitar/vocals) the trio established a substantial following in the south Wales college and club circuit and were subsequently signed to MCA Records.
Plying their trade in a basic, heavy riffing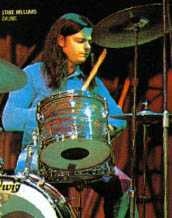 style, the standard was set with the first single, charmingly entitled 'Crash Course To Brain Surgery'. The vagaries of early 70s British album artwork were typified by the treatment given to Budgie's releases and promotional material, depicting a ludicrous image of a budgerigar variously posed dressed as a fighter pilot (staring nobly out into the far horizon), a Nazi Gestapo officer, or as a squadron of fighter budgies flying in formation, tearing into combat!
Founder member Phillips quit in 1974 before the recording of their fourth album and was replaced by Pete Boot (b. 30 September 1950, West Bromwich, Staffordshire, England), who in turn, departed that year before Steve Williams took over. With the success of In For The Kill, Budgie won over a wider audience, although they were held in higher esteem in Europe during this time. Their sixth album, If I Was Brittania I'd Waive The Rules, on A&M Pecords was the last to feature Bourge, who left in 1978, forming Tredegar with Ray Phillips, and was replaced by former George Hatcher Band guitarist John Thomas. The group's popularity grew in the USA resulting in Budgie concentrating on touring there for two years. Returning to Britain, and now signed to RCA, Budgie found themselves fitting in well with the new heavy rock scene, and despite being labelless for much of the mid-80s, their reputation and influence on a younger generation of musicians brought them consistent work until Shelley wound up the group in 1987. He subsequently worked with a new trio, Superclarkes.
Albums:
Budgie (1971)
Squawk (1972)
Never Turn Your Back On A Friend (1973)
In For The Kill (1974)
Bandolier (1975)
If I Was Brittania I'd Waive The Rules (1976)
Impeckable (1978)
Power Supply (1980)
Nightflight (1981)
Deliver Us From Evil (1982)
Compilations:
Best Of (71-72) (1981)
Best Of Budgie (1982)
Note: Today, the group exists in the form of Six Ton Budgie, consisting of Ray and Justin Phillips, who have already released two albums, to date: "Unplucked" (CD AXEL/VINTAP1) and "Ornithology - Vol.1" (CD AXEL/VINTAP2)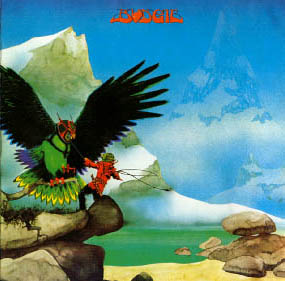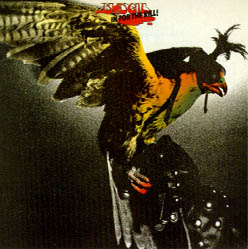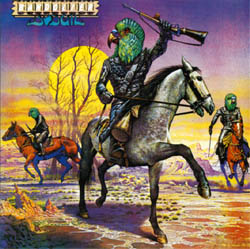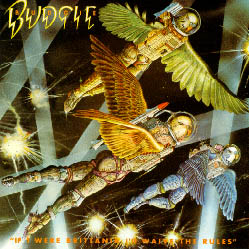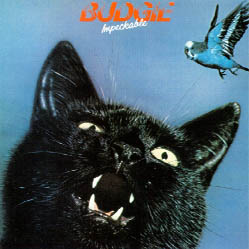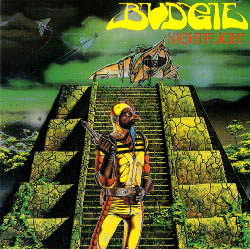 (from "The Guinness Who's Who of Seventies Music", Guinness Publishing, UK, ISBN: 0-85112-727-4)
---