Week of September 21, 1997
Back Street Crawler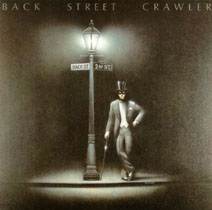 Formed in England in early 1975 by ex-Free guitarist Paul Kossoff (son of author David Kossoff) and named after the guitarist's 1973 solo LP, the first line up of Back Street
Crawler included ex-Beckett vocalist Terry Wilson-Slessor, keyboardist Michael Montgomery, ex-Speedy Keen bassist Terry Wilson and drummer Tony Braunagel. Their debut as a band was on 1975's "The Band Plays On" LP (Atlantic K50173) but efforts to support the album's release were hampered when Kossoff suffered a major heart attack - he was clinically dead for nearly thirty minutes - brought on by his well-publicised drug addiction. He recovered sufficiently to play three concerts in November 1975 and begin to work on the band's second LP. Doctors gave him the 'all clear' in early 1976 to continue working and a major UK tour was set up for the April release of the LP "Second Street" (Atlantic K50267). However,
on 19 March 1976, whilst on a flight to New York, Kossoff died in his sleep, having suffered a recurrence of heart trouble.
Following the posthumous release of "Second Street" the remaining band members shortened the group's name to Crawler, recruited ex-If guitarist Geoff Whitehorn and replaced Montgomery with ex-Free member John 'Rabbit' Bundrick. However, despite achieving minor U.S.A. chart success with their two LPs, "Crawler" (CBS 1977) and "Snake Rattle And Roll" (CBS 1978) the group found they were unable to shake off the legacy of Kossoff and split up in late 1978 with Braunagel later turning up in City Boy and working with Terry Wilson on recordings for Eric Burdon.
Mark Brennan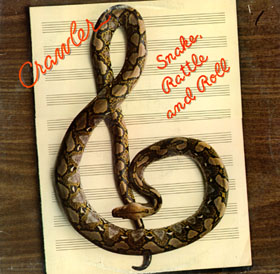 Taken from the Repertoire reissue of "Second Street", Repertoire, 1993, REP 4376-WY
---
Back to Alex's Home Page