Week of September 13, 1998
Grobschnitt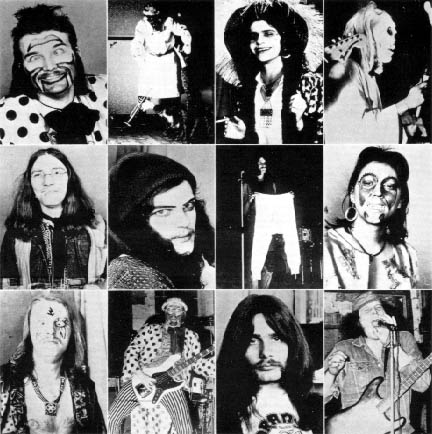 This band became, perhaps, Germany's most popular live act in the late seventies because of their very theatric and bizarre shows. Their history can be traced back as far as 1966, to a band named Crew, of which Stefan "Wildschwein" Daneliak (vocals, guitar), Joachim "Eroc" Ehrig (drums, percussion) and Gerd Otto "Lupo" Kuhn (guitars, vocals) were members. Some recordings from this time are featured on Eroc's third solo album. With additional members Axel "Felix" Harlos (drums), Bernhard "Bar" Uhlemann (bass, flute, percussion) and Hermann "Quicksilber" Quetting (keyboards) they christened themselves Grobschnitt in early 1970. Their self-titled first album was recorded at Windrose studios, Hamburg, with Frank Mille (producer) and Konrad Plank (engineer) and released on Metronome's Brain label in the middle of 1972. The four tracks were typical progressive rock with complex arrangements, drawing some influences from classical music. Eroc's ethereal electronic effects and the crazy humour revealed in places gave them some distinction. The long instrumental sections were dominated by Lupo's varied guitar play. Neither critics nor buyers found this album very tempting at the time. Nevertheless, it's now a highly regarded album with memorable tracks such as "Wonderful Music" (3:03) and "Symphony" (13:44).
Looking back, it is perhaps overshadowed by their later albums. Harlos and Quetting quit the group in the Summer of 1972 (Uhlemann also quit for a while). Quetting re-surfaced as the keyboard player in Blonker in 1979. After some months of contemplating their future, Grobschnitt decided to continue. Their new strategies were planned during 1972 and 1973: a totally unbelievable blend of rock show, theatre and pantomime with tasteless costumes, gags, wit, weird make up and general lunacy with even their roadies appearing as actors on the scene. Grobschnitt created a flying circus, and its' orchestra was expanded by the inclusion of Volker "Mist" Kahr (keyboards). Early in 1974, the stage music of the show made it to vinyl, on the double album, "Ballermann". The album starts with the extremely silly "Sahara" sung by Eroc. Much better were "Drummer's Dream" and "Morning Song", which indicated their future direction. Half the album was taken up by the 33.5 minute composition, "Solar Music". This consisted of spaced out instrumental passages dominated by synthesizers and guitars. After "Ballermann", Uhlemann left again. Their new bassist was Wolfgang "Popo" Jager.
The next album, "Jumbo" (1975) showed a clear debt to Genesis. The best track was the opening cut: "Excursions of Father Smith". Due to their busy live schedule, a version of "Jumbo" with German lyrics appeared in 1976 to shorten the waiting time for the next album - it took 18 months from its conception to its appearance in the shops.
"Rockpommel's Land" was Grobschnitt's masterpiece with excellent sound and production (by Konrad Plank!). The beautiful cover painting looks exactly like an early Roger Dean cover. The four tracks tell the tale of a young boy named Ernie, bored with the usual monotony of everyday life. He takes an imaginary journey to a strange place called "Rockpommel's Land". The over-20-minute-long title track really is a classic with some very good Camel-like instrumental passages and haunting melody lines.
Grobschnitt's live shows were growing increasingly outrageous, and it was decided to preserve some of the fun for future generations. Their next release was a live album: "Solar Music Live". This was based on the long track from "Ballermann", but also included new music. It had a generous playing time of more than 50 minutes, but one feels that much is lost because you can't see what's happening on stage. "Merry Go Round" from 1979 veered towards a more commercial and rhythmic sound, but the lyrics were full of disgust for disco music and the Coca Cola company. This and all the subsequent albums were less and less interesting. "Volle Molle" was another live album. "Illegal" (1981) was a reaction against the polished sound of the previous studio albums: it was recorded in a practice room and was a great improvement on "Merry Go Round". "Razzia" (1982) was Grobschnitt's attempt to be a part of the German new wave movement. The later albums, "Kinder + Narren" (1984), "Sonnentanz" (1985, another live album) and "Fantasten" (1987) were half-hearted attempts to merge newer musical elements with their old, patented symphonic rock style. As such, they are best avoided, buy the first six albums instead!
Albums:
Grobschnitt - 1972 Brain 1008
Ballermann (2LP) - 1973 Brain 2/1050
Jumbo - 1975 Brain 1076
Jumbo, German Version - 1976 Brain 1081
Rockpommel's Land - 1977 Brain 60.041
Solar Music - Live - 1979 Brain 60.139
Merry Go Round - 1979 Brain 60.224
Volle Molle - 1980 Brain 60.291
Illegal - 1981 Brain 60.365
Razzia - 1982 Brain 60.510
Kinder Und Narren - 1984 Brain 817 836
Sonnentanz - 1985 Brain 827 734
Fantasten - 1987 Teldec 626 439
Last Party Live - 1989 Brain 843 106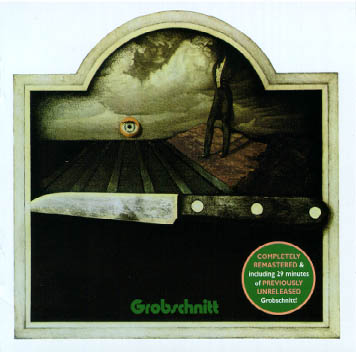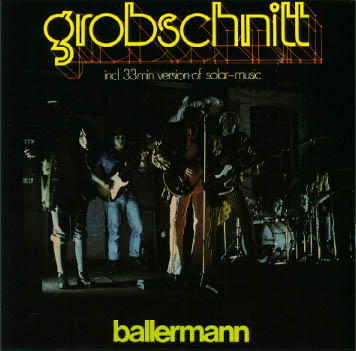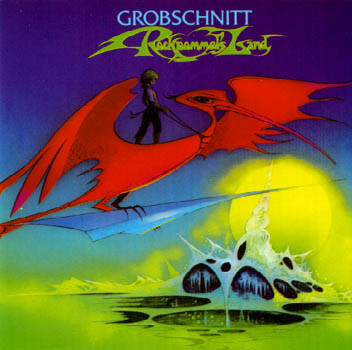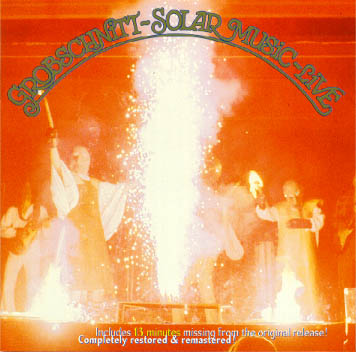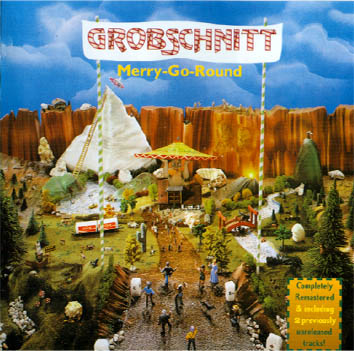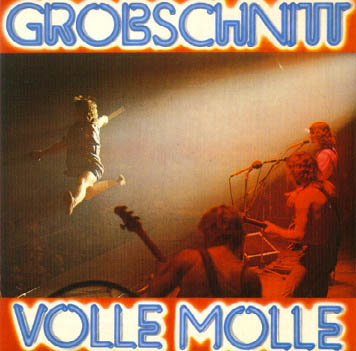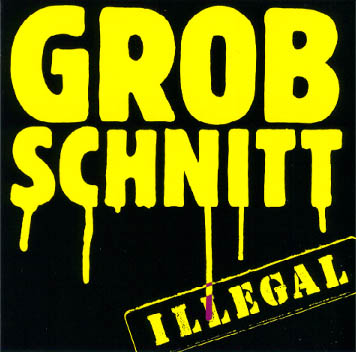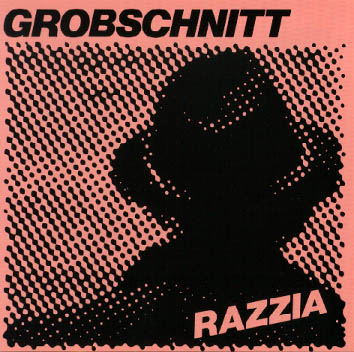 Taken from Cosmic Dreams at Play - A guide to German Progressive and Electronic Rock by Dag Erik Asbjørnsen, Borderline Productions, ISBN 1-899855-01-7
---